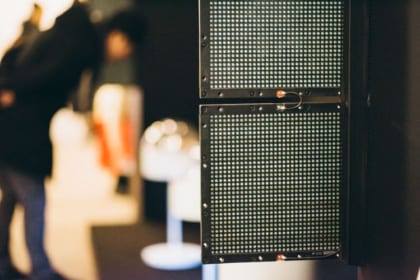 SASAKI Yumi + DORITA, Bug's Beat , 2016 / Bio & sound art / Collection of the artist
"Bug's Beat" what is listen to the footsteps of insects created by media artist Ms. Dorita and Ms. Yumi Sasaki's work had been presented and demonstrated at the "8th Yebisu International Festival", held at Tokyo.
This Bio & Sound Art was purposed to creating experiences such as entering into the insect's world through listening to the insects footsteps loudly.
Extremely small sounds such as insect's footsteps has picked up by the microphone, then amplified by a preamplifier and play through loudspeakers. At this time the problem as howling (acoustic feedback) occurred when they use the normal cone speakers. This problem solved using FPS flat panel speakers (Waseda version of W-3232) and improvements of the preamp. For about the preamp improvements was successful with the help of Professor of the Waseda University, Dr. Engineer Yoshio Yamasaki.
Artist Information
Ms. DORITA's official web page:  http://doritab.com/
Ms. Yumi Sasaki's official web page:  https://yumisasaki.wordpress.com/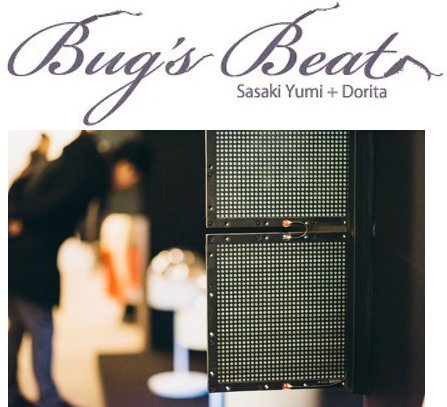 photo by Takehiro Goto