At the Love Earth Exposition (World Exposition Aichi), the Pipeline and FPS speakers were featured in many of the pavilions. The speakers fit well because of its natural sound reproduction, clarity and directivity.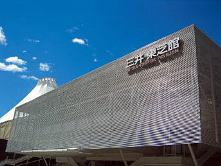 The Mitsui-Toshiba Pavilion featured the theme "To be One with the Earth"
FPS speakers (FPS0204 and FPS0202) were installed in the 5.1 channel surround-system on each seat installed in the 3D theater. In this attraction called "The Grand Odyssey Story", the FPS speakers gave each quest the feeling that they took part in the attraction by taking a trip into deep space. The feedback was very positive.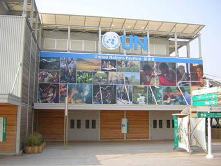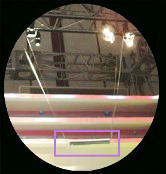 Pipeline speakers PL4 (left) hung from the ceiling at the United Nations pavilion. It produced clear sound without disturbing the view to the exhibit.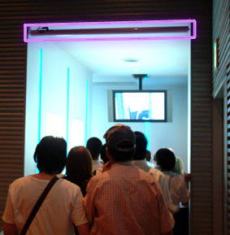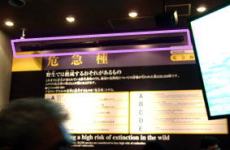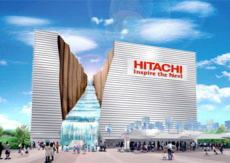 The Hitachi Pavilion designed with the theme "In Touch with Nature".
The Pipeline Speaker (PL12) was installed on the upper part of the exhibit.
The Pipeline Speaker (PL12) played an active part in the audio system display called "The Preliminary Show"